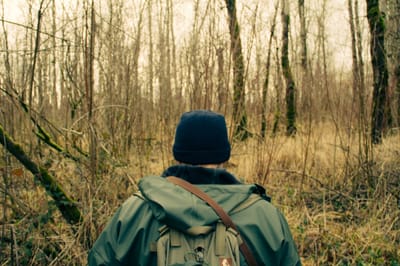 WE ARE everyday people like you who want to be prepared for those 'unexpected' moments in life. We know when these moments present themselves, time isn't on our side and seconds count so being our own 'FIRST RESPONDER' is essential. We know when we train and and become proficient we're better prepared to navigate through these moments and, we pray we're capable of eliminating or minimizing the impact it will have on our life's. We know being prepared requires a continued effort on our part so training is a way of life. We know at the end of the day it's about having the ability to protect what means the most to us, OUR FAMILY!
WE BELIEVE that training, having the right equipment and supplies is critical to handling life as it rushes towards us. We believe that training which increases our knowledge, advances our skills, refine our techniques and sharpens our mind allows us to react with a calculated response but without hesitation. Second nature so to speak, like brushing our teeth. We believe that Involving the entire family in the training process is important because when everyone is trained your odds increase a thousand percent. We believe everyone should have equipment and supplies to be self sufficient i.e. food, water, shelter and medicine for a minimum of four weeks. We call this 'SUSTAINABILITY'. We believe you should BE PREPARED to secure in place or on a moment's notice become mobile with your gear, equipment and SUSTAINABILITY!
My Defensive Edge LLC,
was created so you could get practical training, knowledge, equipment and supplies necessary to BE PREPARED from one source! Our instructors have a service background i.e Military, Law Enforcement, EMS, Search/Rescue etc. and understand the importance of being prepared. I served in the United States Marine Corp, was a P.O.S.T Certified Training Instructor and First Responder. This experience taught me one very important life lesson: EXPECT THE UNEXPECTED!
OUR WORLD IS CHANGING!
Look around, watch the News, talk with family and friends and you will quickly learn that 'SOCIETY' is changing. People are in a fast pace mode with their heads down, they are quick to anger, fall short to be kind and oh yeah, 'The BAD GUY' is always going to be BAD! Our population is growing at an alarming rate and our infra structures i.e. police, EMS and hospitals are stretched to maximum capacity. Our sustainable resources are being faced with ' WHAT DO WE DO' and our food supply is constantly under attack and much of what we eat is genetically modified organism (GMO). We didn't even talk about natural and man made disasters! What if the power grid went down for a week like Northern, CA (2019), or a water main shut down the entire town like Rainier, WA! This is life, we knew this would start happening sooner or later so the question is, how will you get prepared? Our GOAL is for you to be safe, be better prepared and ready! It only takes a well thought out plan and for you to constantly work the plan. Did you know it ONLY takes 21 days to create a habit.